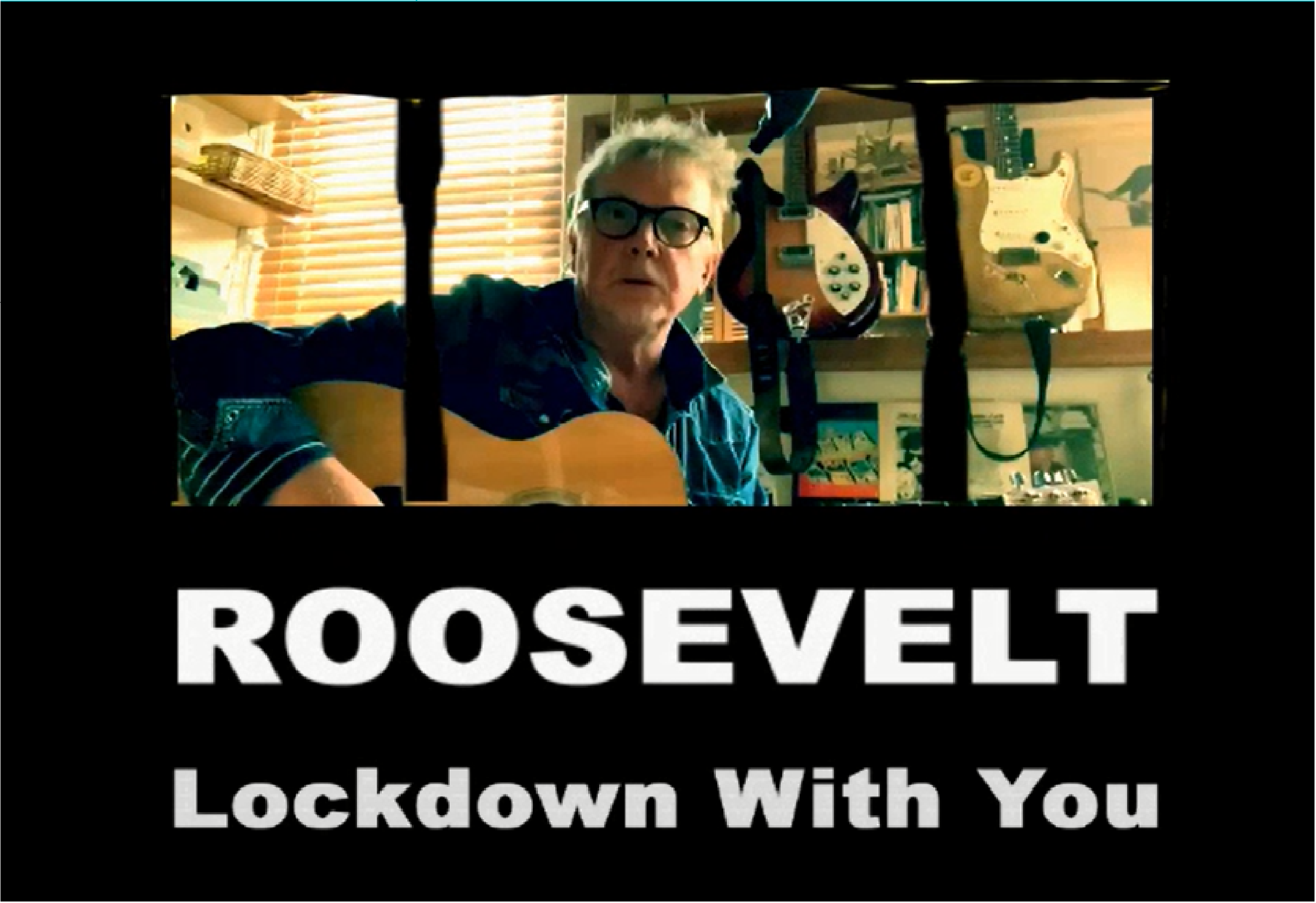 So, what were the chances of Roosevelt producing a second successful 'lockdown' video behind the revamped 'Weather Holds for Us'? (which incidentally has reached out to over 5,700 people and has scored 2.5k views to date),  was it really possible for lightning to strike twice in just a matter of a few weeks? 
Our great leader (and prolific songsmith) Paul was eager to write something that was relevant to the surreal situation in which we all find ourselves. Everyone seemed to be posting something online in relation to being in lockdown, so the thought process was, why not give it a go and see how it turns out?  
We had literally just finished recording 'Weather Holds for us' and our fellow Roosevelt brother,  Al 'the prof' Steele had completed putting the final touches to an amazing video to complement the song (in readiness to post on line), when Paul announced that he had another tune called 'Lockdown With You' that had been gnawing away at him. 
By the10th May Paul had sent the band an acoustic version of his new song which he initially described as being a bit 'John Lennon', it was an up-tempo song with a catchy hook-line and it was of course  well received by everyone, and almost immediately it was unanimously decided to record it using the same basic method as we had with 'Weather Holds For Us'. So that was it, in Paul's own words, 'let the creative, musical festivities begin'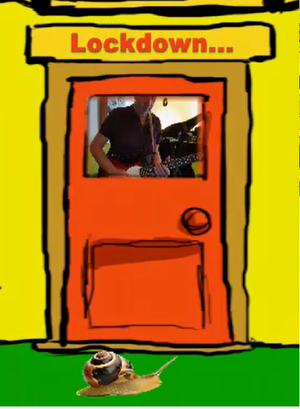 As with all good songwriters, Paul is always thinking creatively and always has songs, riffs, and ideas running through his head. It was at this point when he introduced a second 'lockdown' song to the band called 'Back To You'  and although it was considered, it wasn't the intention for the band to record this one, as Paul had already recorded a stunning solo version for us to listen to, and he even compiled a brilliant video to accompany the song which was posted on the bands' facebook page – this also proved to be a great success reaching over 4,500 people and scoring 1.3k views to date.  
The challenge with recording 'Lockdown With You' was that, unlike 'Weather Holds For You',  it was a song that was completely new to the band. We had never played it before as a unit, we had not even had a chance to  rehearse it, let alone, play it live or record it. Therein was the challenge, each member of the band had to interpret the song in their own way and then add their part to the final mix. Would it work, would it all gel together? Only time would tell. 
To begin the recording process, Paul laid down a brilliant 'driving' acoustic and vocal track which acted as a solid foundation from which we could all build, and this was quickly followed by Simon & Carl laying down the  amazing rhythm section which elevated the song to a much higher level. Al ('The Prof) was next adding in a perfect Fender Rhodes / Hammond sounding keyboard which gave the song a quirky feel to it and finally, Pete added a little bit of rhythm guitar to provide that distinctive 'Roosevelt Sound'. But there was surprise, a twist in the tail if you like, Al had decided to add in a little bit of slide guitar at the end of the song – this was a masterstroke, as it gave the song a type of 'George Harrison' feel about it.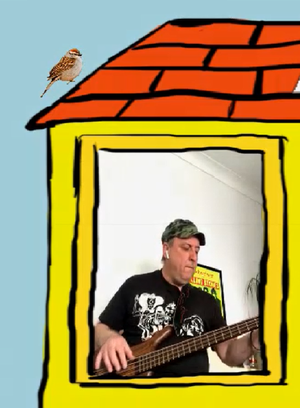 The end result? Well, Al added his own unique 'magic touch' to the final mix and with the help of the very talented Leah Darknell, (of Leah Darknell Art), they managed to create a wonderful happy & fun looking video showing the band locked down and playing the song through the windows of  'Roosevelt Mansions' complete with fluttering birds, butterflies and a very slow moving snail.  
The video was posted on the bands' facebook page and was shared 31 times, it has reached over 6,200 people, and has scored1.4k views to date.  
Going back to the original question, was it possible for lightning to strike twice in a matter of weeks – the answer is simply - yes it is!  
Although being in lockdown has effectively prevented all live music events from happening, it hasn't stopped musicians from all walks of life from being creative and posting their fabulous music online. Like most other local bands/artists, during this time Roosevelt have been busy, we are fortunate indeed to have had the capacity to create these amazing videos, but in addition to working on these projects, the band has also appeared on three separate radio stations, one of which is planning to dedicate a whole show to the music of the band. 
What a wonderful business this is , even in the toughest of times. 

Here is a link to the video.
Lockdown With You
Love & Respect
Pete Davey - Roosevelt