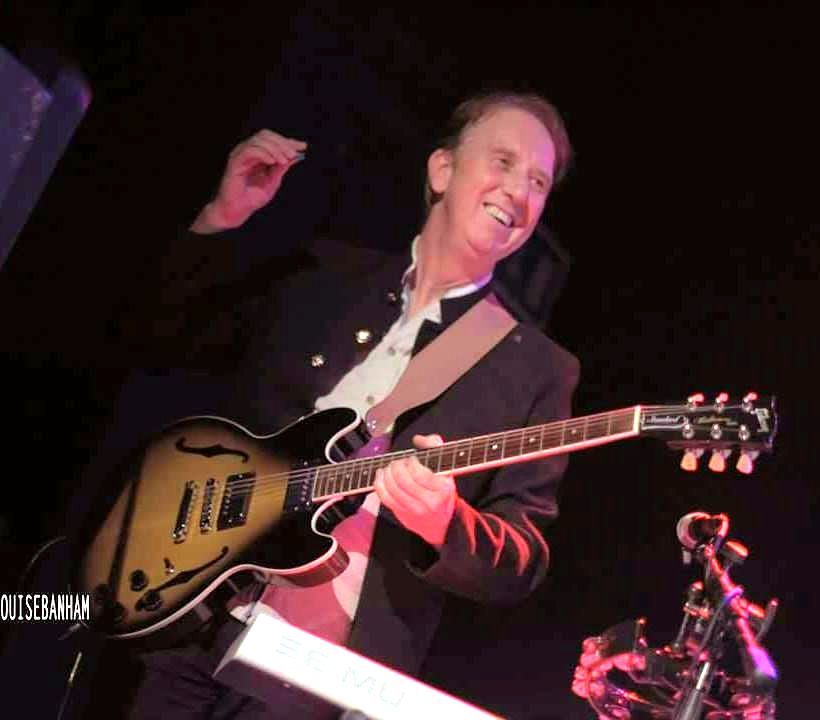 One should never underestimate the amount of sheer effort, discipline, dedication and hard work it takes to arrange a stage show at a large venue such as the Globe in Cardiff.  Whilst every member of the band made a significant contribution towards the planning, promoting and execution of this year's highly successful event, one individual deserves some special recognition for the personal contribution he made.  Roosevelt are indeed very fortunate to have the wonderful Al Steele within their line up. For those of you who are unfamiliar with Al, he is the consummate professional musician.  Not only is he an accomplished multi-instrumentalist, he is an experienced musical director, who has worked all over the UK arranging shows in some of the biggest venues around. For Roosevelt, this year's show at the Globe simply would not have happened without Al's input and boundless enthusiasm.  
The concept of using a horn section was something completely new to the band, it was the cause of much lively debate during the planning stage of the event; what songs could we use them on? should they be on stage all night?  will the band have to play anything differently in order to accommodate their sound?  whilst the band liked the idea of using horns, there were still many questions to answer before they were convinced it could work. Al however never had any doubts whatsoever,  being a musical 'visionary' he saw the potential in using them on many of the songs in the set and as such, he went about recruiting the 'DB horns' (Sean McBride on Sax & Ted Smith on Trumpet), not only that, but he put in a lot of his personal time and effort by scoring the  music for them to play on the night.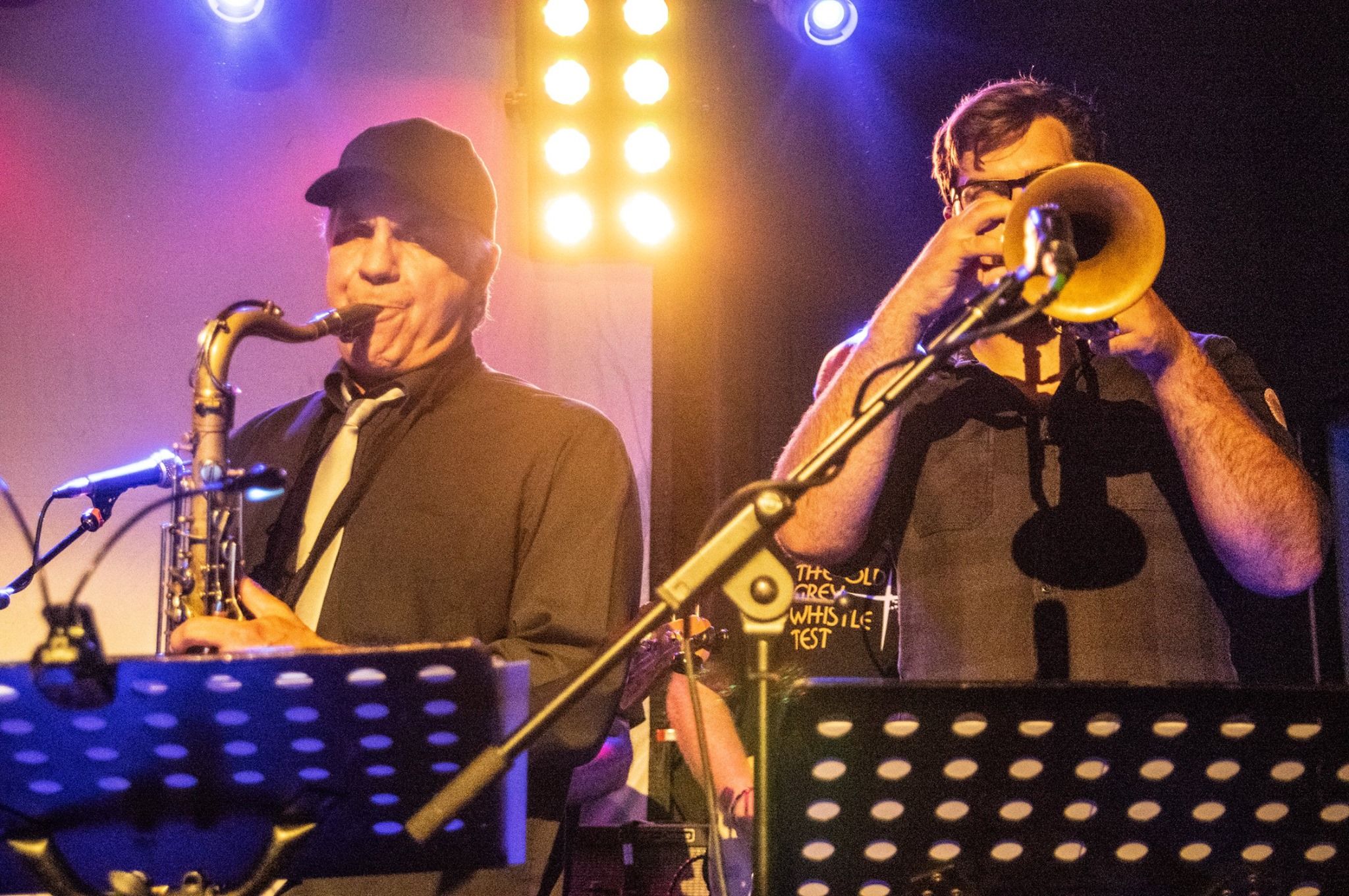 Al was also the main contact/link between the band and the Globe, he knew the sound engineer Lee Cottey really well and ensured that we secured his services for the evening.  Al always likes to make these events more of a family affair and this year was no different. He collaborated with his beautiful partner Ceri and his wonderfully talented daughter Leah to produce some stunning visuals that were projected onto the screen behind the band as they were performing. He even allowed the band to practice at his studio 'Shabbey Road' in the run up to the event. 
Being a professional musician, Al involves himself with lots of other projects, and as such he is an incredibly busy individual, from working and collaborating with a plethora of singer songwriters to playing festival and other large venue gigs with his longtime friend, James Warren (the Korgis - soon to be touring in 2018), he also plays with and mentors locally based bands such as the very talented and original 'Born to Win', Al even acts as musical director, coordinating and playing  BIG band swing at the London Palladium!  Al is an extremely versatile individual. You never see him get annoyed, irritated or expose an ego, and you can't help but feel motivated if not a little humbled everytime you stand and play alongside him.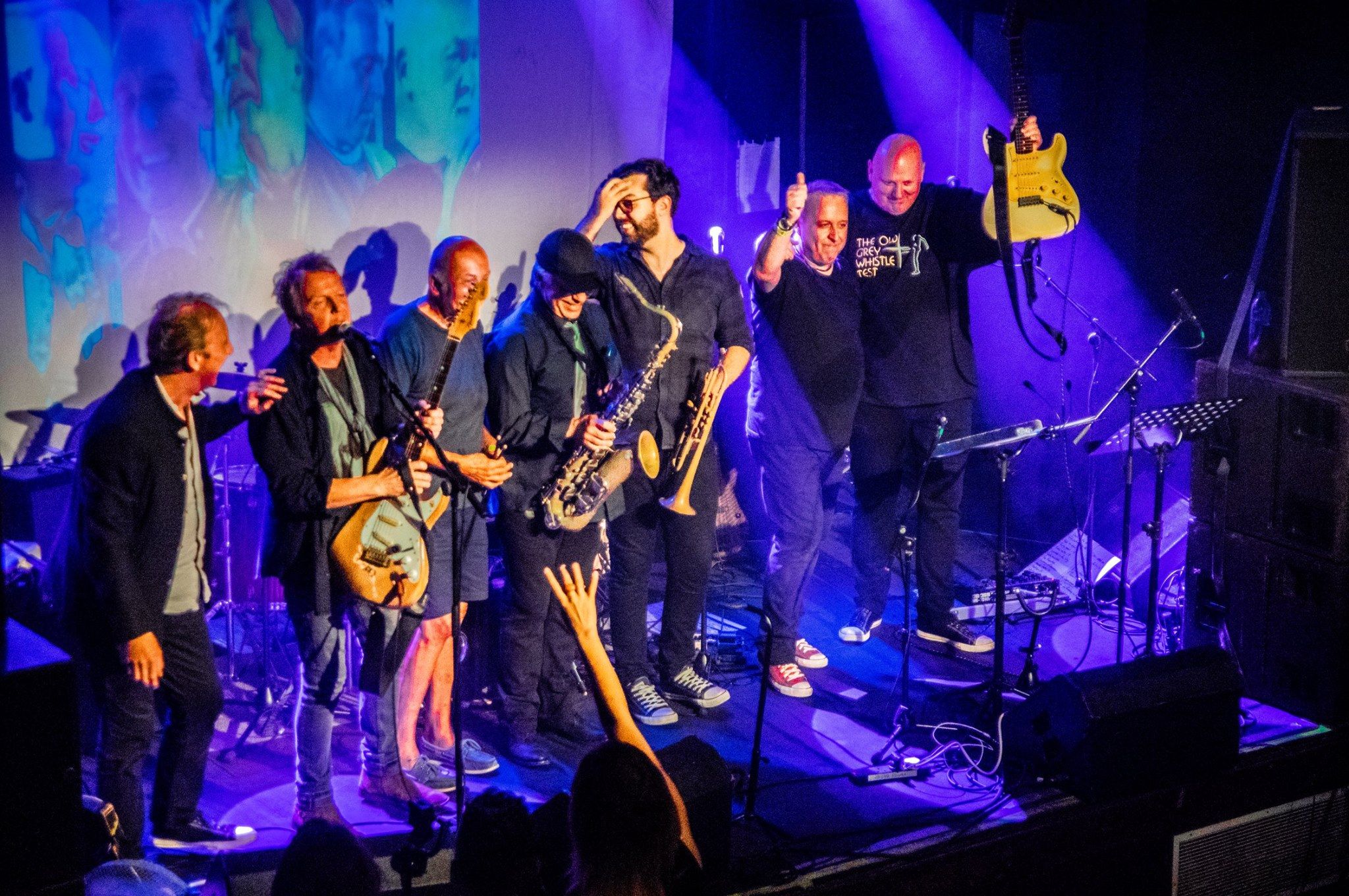 So thank you Al Steele, for your enormous contribution to another successful Globe gig, but not just that,  thank you from me and all the other members of Roosevelt for what you do for us as a band,  and  for what you bring to the band in terms of your creativity and positive motivation.  As a band, you have taken us to a far better place than we've ever been before. 
Finally, as a native Australian, I find it somewhat amusing that Al is the only person I know who could think of incorporating the immortal line into one of his own compositions….'Has anybody seen Bouncer?'  - Bouncer was of course the lively labrador dog in the popular Australian Soap 'Neighbours' he was always getting up to mischief and had an endless supply of energy, he was into everything, but always at his happiest when playing! .. do I see any similarities there??  - er;  I think he went that way Al!! 
Pete Davey